India is a massive subcontinent with diverse terrain and varied population with something for everyone.  This unique Jewish tour of India is a combination of historical Jewish scholarship with sojourns to out of the way, unusual communities.  Amazingly this Asian land has hosted at least four distinct Jewish communities, and we intend to get to know each of them. We will see Mumbai and its Bne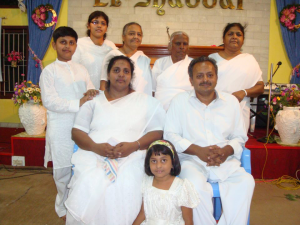 i Israel and Baghdadi communities through the eyes of Jewish locals and experience a true Indian shabbat.  We will honor the memories of those killed in the terrorist attack in the Chabad house by having seudat shlishit in the rededicated room where it took place. We will daven mincha in a Jungle synagogue of the Bnei Israel that is so far off the beaten track that it requires a boat ride and a bust to get to it.  We will visit the distant villages of the Bnei Menashe, one of the ten lost tribes. You will visit Erode, an entire Christian community in history who practices Judaism and wants to convert its 1500 members en masse. We will spend Shabbat in Cochin,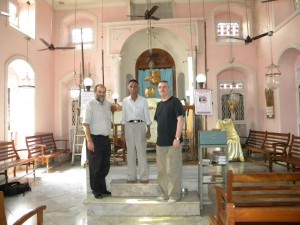 meet the remnants of that community and help make a minyan in a shul that has not see one since (most of )the community made aliyah in 1972. This will be a one of a kind experience, sometimes entertaining, other times heartwarming, always fascinating, educational and inspiring.  It requires an inquisitive mind, willingness to be challenged, to forget the clock and routine and the understanding that the road less traveled offers difficulties but opportunities to see and encounter the unusual and the unexpected.       

Join OU Israel, Ari Greenspan & Ari  Zivotofsky for a once-in-a-lifetime Kosher Historic

Mission

& Adventure  to Jewish

India.

  Dates: February 3-16, 2016 Experience the Jews of India and the remnants of the 10 Tribes not as tourists but from inside their communities. Highlights include:
The Bnei Menashe villages on the eastern spur of India
Shabbat in the ancient Jewish community of Cochin
The hidden jungle synagogues of the Bnei Israel on the Konkan coast south of Mumbai
The opulence of Jewish Baghdad and the traditions of Jewish Mumbai
An astounding community of thousands of Indians who practice Judaism and hope to convert
Cook authentic Indian cuisine with the locals, visit the exotic spice gardens of the East, enjoy backwater boating in the marshes of Cochin
All of the above guided by local expert guides together with Drs. Ari Greenspan and Ari Zivotofsky presenting the halacha, history, and culture of the Jewish communities of Asia
Find out more about Drs. Ari Greenspan and Ari Zivotofsky at:
Cost: $5,799.00 per person / double occupancy Please note: after November 20, we cannot guarantee availability on group flight. You may need to make your own flight arrangements.
For more information about this tour contact Chana Spivack at:
050-229-4951
718-506-9410
Option to extend the trip to visit the Taj Mahal in Agra,Feb. 15-17