for Women סיור סליחות
Meeting time and place: 9:15pm at the Big Menorah in the Square by Churva Shul
Join l'Ayla for an inspirational evening in the Old City during the Aseret Yimei Teshuva.
-Experience the unique atmosphere of the Rova during this time as thousands make their way to the Kotel for Selichot.
-Listen to the inspirational story of Rova resident Mrs. Batya Burd.
-Learn about the deeper meaning of Selichot with Rova resident Mrs. Chana Deutsch.
-Join Midreshet haRova for a Kumsitz and Selichot.
Date: Wed. October 2
Time: 9pm – 1am
Cost: 40nis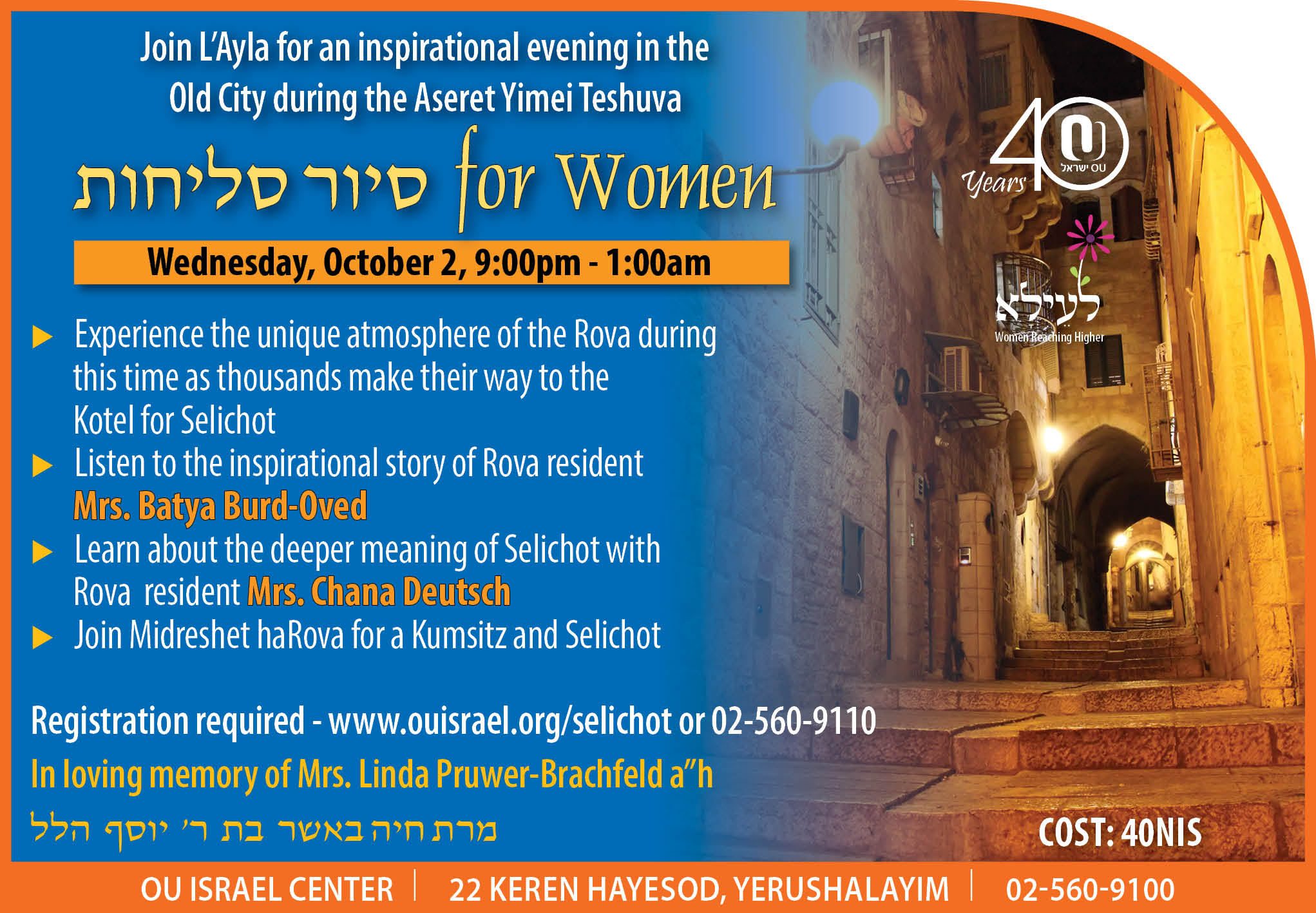 Bookings
Bookings are closed for this event.