New TANACH Program for Women!
8-Part Series Mondays Dec. 2 -Jan. 27
9:00 – Registration
9:15-10:15    The 7 Neviot   Mrs. Pearl Borow / Mommy-and-Me   Mrs. Jackie Corre
10:30 -11:25  Navi Bekiut: Structure and Significance   Mrs. Chana Deutsch
11:25 – 11:35  Coffee and Refreshments
11:35 -12:30   Sefer Bereishit: Yosef and his Brothers: A Technicolor Tapestry.   Mrs. Leah Feinberg
12:35 – 1:30    Sefer Yehoshua: Transitioning to Regular Life Mrs. Zemira Ozarowski
Cost: 320nis for the 8-week course
          50nis per day
Special Package for mothers – 65nis per day includes all of the classes, mommy-and-me session, and babysitting – Advanced registration required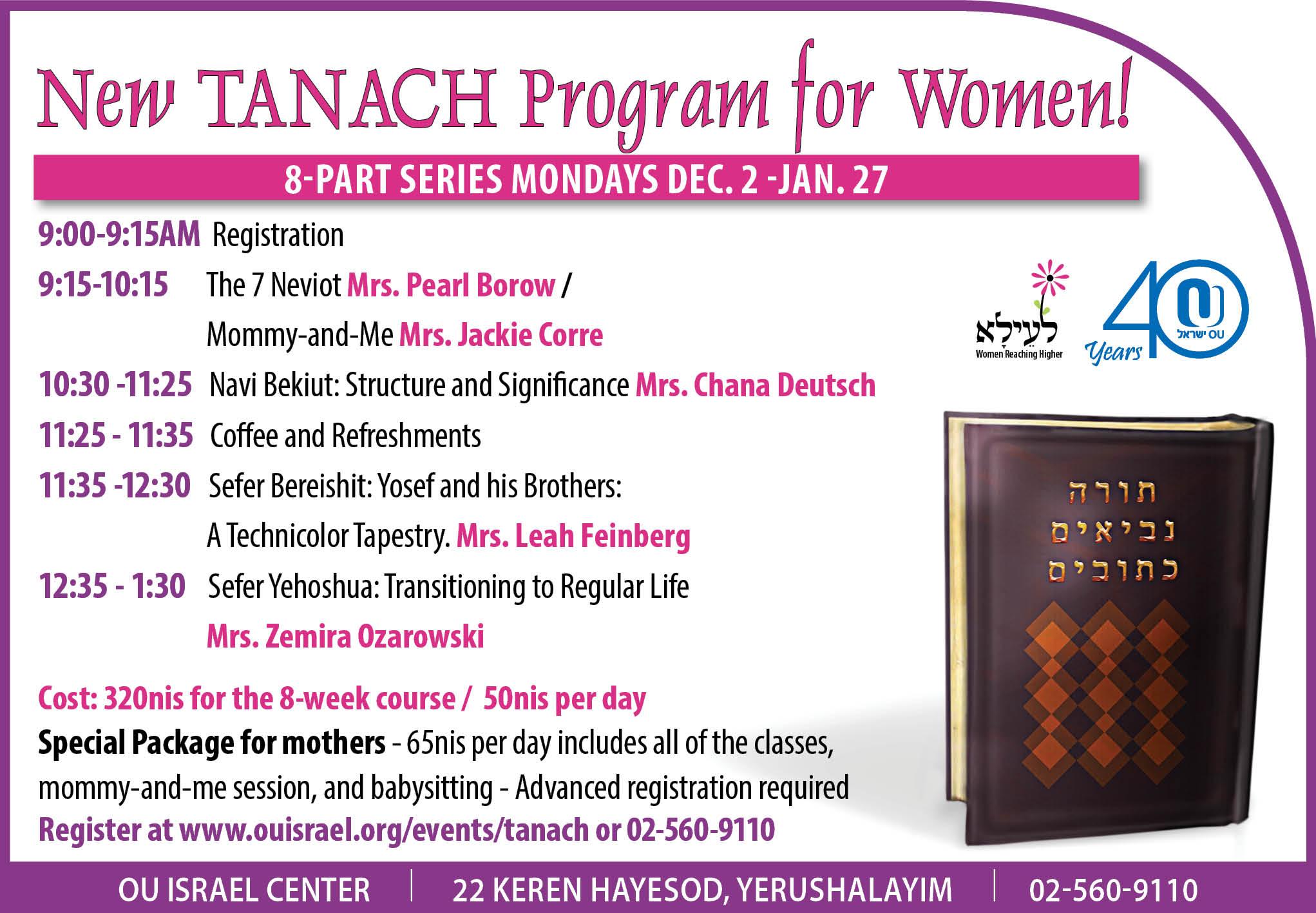 Bookings
Bookings are closed for this event.