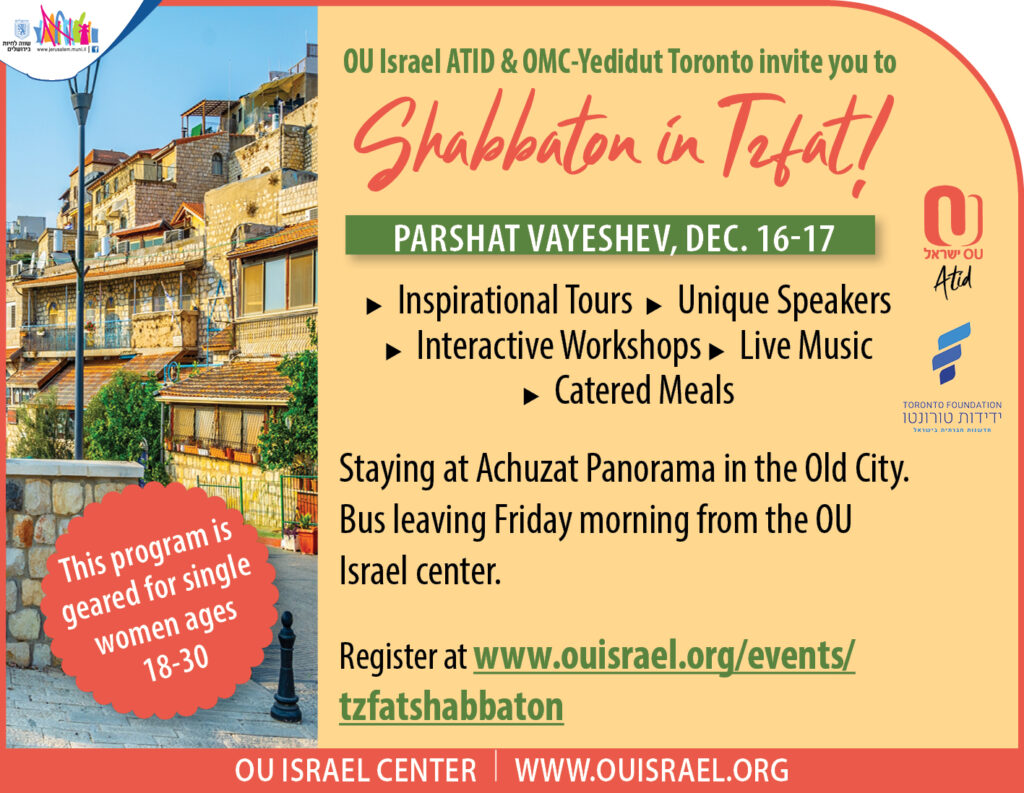 We are so excited to invite you to an incredibly special Shabbaton in Tzfat! Space is very limited so please make sure to book right away!
PLEASE NOTE that this Shabbaton is ONLY for single women ages 18-30 who have made aliya or are living in Israel. It is not meant for tourists or those who are currently studying in seminary.
In order to register for this program, we'd like you to fill out the information below.
This event is very highly subsidized. We are asking that our participants cover about a quarter of the value, 150NIS. That being said, we know that things can sometimes be financially tight when you make Aliya on your own and therefore are offering a discounted price of 100NIS for those who need it.
Detailed itinerary and more information will be sent to those who register in the coming week or two.
Looking forward to seeing you there!!!
Bookings
This event is fully booked.