Written by  Laura Ben David (director of marketing of Shavei Israel) It's been more than a year since I fell in love with a special people known as the Bnei Menashe. Hailing from Northeast India, it is for Israel that they long. Believed to be descended of the Lost Tribe of Menashe, exiled 2700 years ago by the Assyrian king along with the rest of the Ten Lost Tribes, the Bnei Menashe held onto their heritage through the millennia and now, with the help of Shavei Israel, are finally returning home to Israel. Having had the privilege of spending time with the Bnei Menashe in Manipur, India, where the majority of the 10,000 Bnei Menashe had called 'home' the past several centuries, and having visited with them in the towns and cities all over Israel where 3,000 of them now call 'home,' I have certainly had a wide range of experiences with the Bnei Menashe and call many of them my personal friends.

https://youtu.be/e9j-GgPBkcc

Most recently, however, I had yet another new experience with them. This Chanukah the OU Israel Center in Jerusalem held a celebration in honor of the newest Bnei Menashe olim (immigrants). The most recent group of 250 olim arrived at the start of the summer. They spent the months before the holidays busy with their formal conversion to Judaism (Bnei Menashe who come to Israel, though religiously observant, go through the conversion process set up by former Sephardic Chief Rabbi Shlomo Amar, and which the current Chief Rabbi Yitzhak Yosef has adopted, to avoid any doubts of their Jewishness.) They then made official Aliyah and moved to their new homes in Tiveriah and Kiryat Shemoneh, both cities which have active Oraita OU Israel Youth Centers, whose members work with the olim.

As this was the first Chanukah in Israel for the new olim it was doubly exciting. A packed crowd of OU members andfriends enjoyed a festive holiday luncheon at the event. I had the honor of giving an introduction to who the Bnei Menashe are, as well as telling a bit about Shavei Israel, an organization that aims to strengthen ties between the Jewish people, the State of Israel, and descendants of Jews around the world, and Michael Freund, the visionary who built and runs the organization.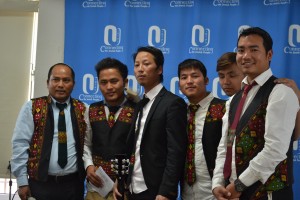 A musical band of Bnei Menashe from Tiberias, who played a mixture of Hebrew Chanukah  songs and traditional Bnei Menashe songs, entertained the guests. It was both joyful and inspiring hearing songs about the longing for the return to Zion that were written generations ago by the Bnei Menashe. Even if you didn't understand the words in Kuki, when you caught 'Zion', 'Jerusalem' and 'Bnei Menashe' in the verses it was easy to understand the meaning.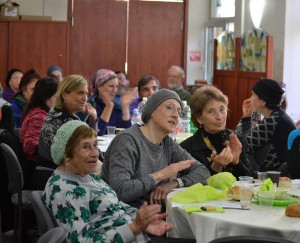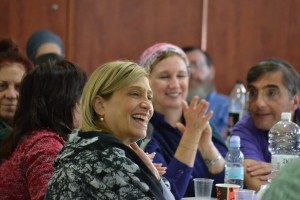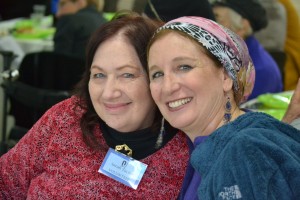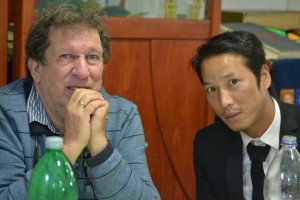 Most heartwarming of all was the reaction of the audience who clapped along with the songs and had many questions afterward for both me and the Bnei Menashe. One thing was certain: the Bnei Menashe had the same effect on them as they had had on me. How do I know? Because the most recurring question asked was, "How can I volunteer for Shavei Israel?"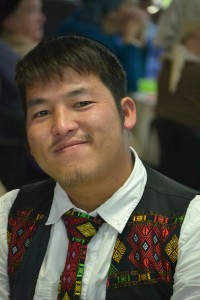 https://youtu.be/0r541L9t_lM https://youtu.be/bonzQ6XFH2Y   To visit Shavei Israel site click here: www.shavei.org