Cleaning Chickens or a Morning of Learning and Inspiration: Which do you Choose?
This past Thursday morning, the OU Israel Center hosted the L'Ayla Rosh Chodesh Adar Women's Learning Seminar.  It is well-known that Thursday is not a great day to host an event for Jewish women. Challa, chicken, and soup preparation beckon and it is hard for women to get out.
Many women were faced with a dilemma – to come or not to come? Alas, we could not move the date of Rosh Chodesh, and so we proceeded as planned, with the assumption that the turnout would be lower than usual. Rosh Chodesh arrived and low and behold, 80 brave women filled the room, ready for a burst of Adar inspiration.
The day started off with a fascinating shiur by Rabbi Sam Shor, OU Israel program director, who discussed the deeper meaning of ad dlo yada.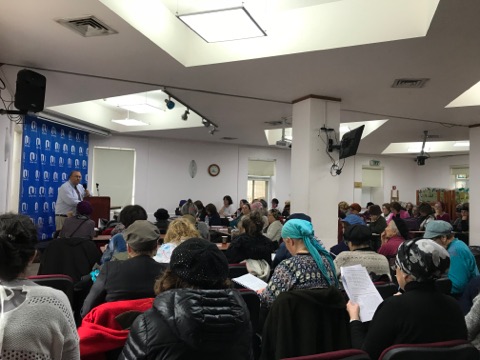 Well-known author Sarah Shapiro spoke during brunch about her experiences during the Persian Gulf War and the amazing miracles experienced during this war which ended Purim time.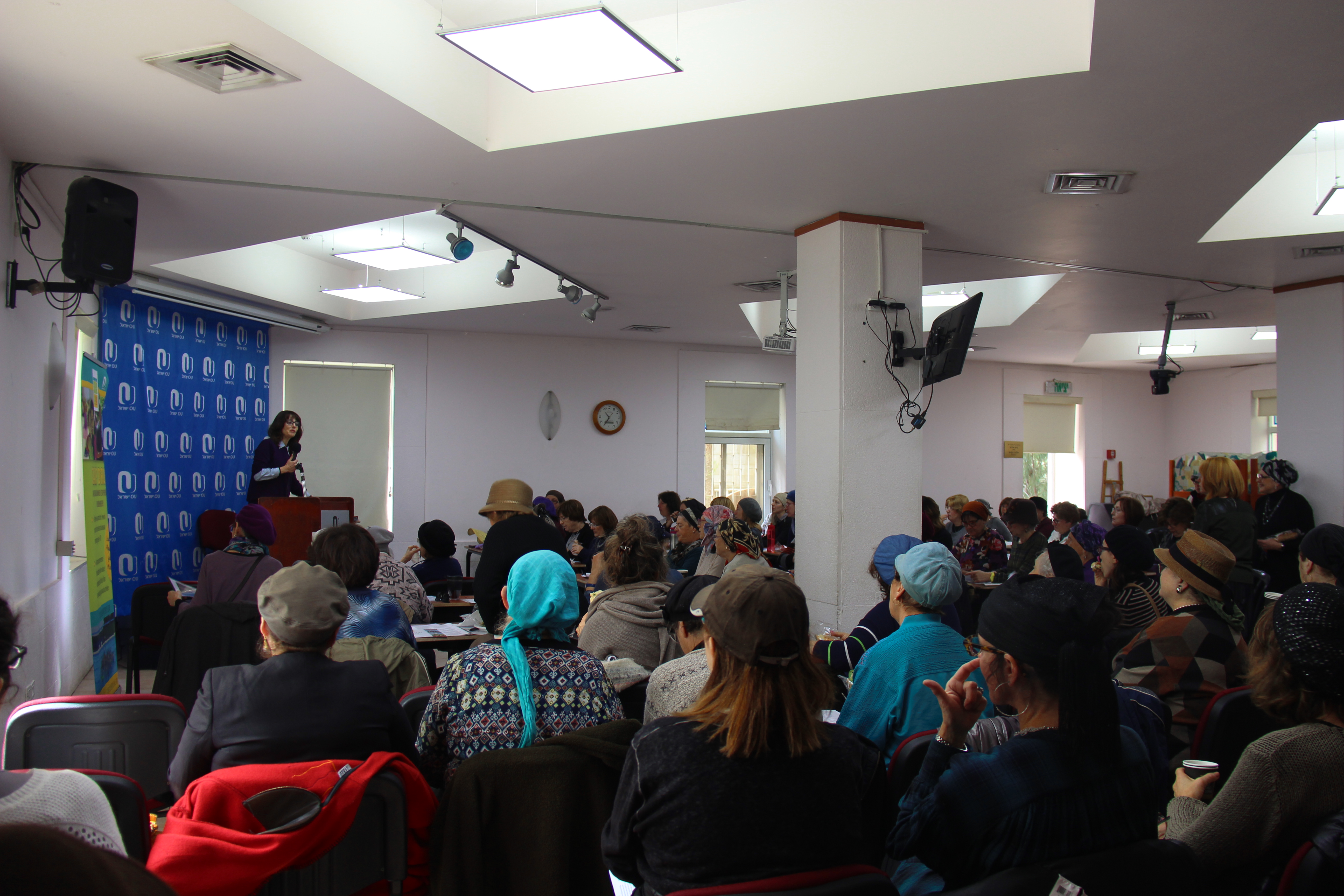 Long-time educator Lynn Finson shared with us some meaningful insights into this time of year as it relates to interpersonal relationships. Dena Freundlich ended off the day with a round of applause from the audience as she breathtakingly explored the megilla in comparison with the story of Yosef HaTzaddik and the messages contained within. To sum up the day, one of the participants walked out of the building with a huge smile on her face and commented, "I'm so glad I decided to give up my morning of cleaning chickens for this beautiful morning of learning".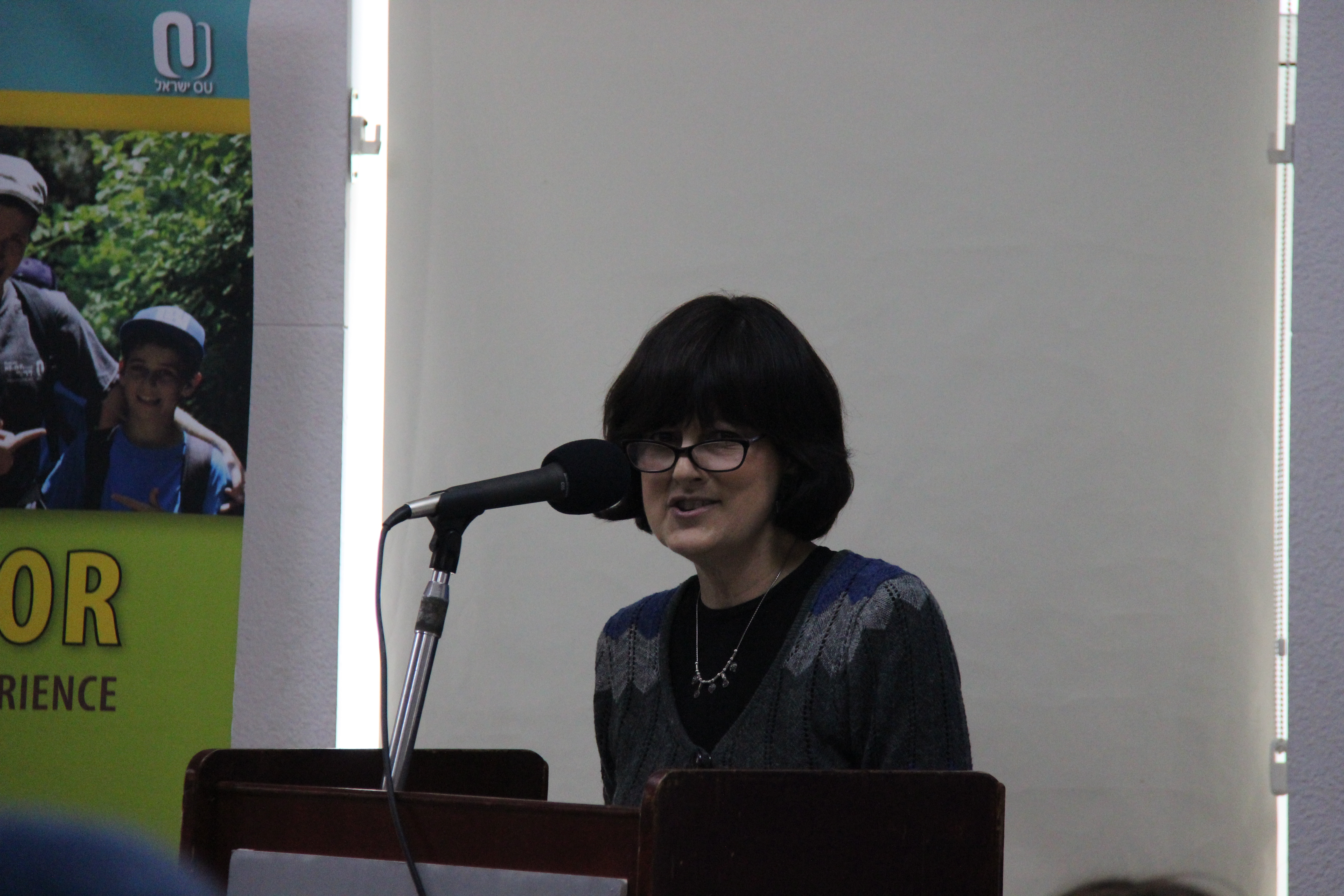 Save the date for the next inspirational seminar!
Rosh Chodesh Nisan Women's Learning Seminar
Sunday, March 18th, Nisan 2
8:45AM – 12:45PM
– Amazing teachers including Dina Schoonmaker, Sylvie Schatz, Rabbi Yissachar Dov Krakowski and  focusing on Tanach, Halachic, and Hashkafic aspects of the moth
– Free Babysitting
– Light Breakfast
40nis pre-registration/50nis at the door
For more information, contact zemiraoz@ouisrael.org
Registration –  02-560-9110 or online at: https://www.ouisrael.org/events/nisan-seminar/