On Sunday,December 24, 2017  OU Israel L'Ayla hosted an inspirational morning of learning for women focusing on Rosh Chodesh Tevet. Over 75 women of all ages, backgrounds, and neighborhoods joined together for a series of shiurim which gave the halachic, hashkafic, Tanach, and personal perspectives about the month of Tevet.
To start off the day, OU Israel's Zemira Ozarowski explained that just like the moon waxes and wanes, so too the Jewish people when they hit bad times like they did in the month of Tevet, can take comfort in the fact that they know that soon there will be renewal and the nation will continue forward. Rabbi Yitzchak Breitowitz then gave a shiur on the topic of the unique halachic status of the tenth of Tevet. Over breakfast, Batya Burd gave an emotional talk about her late husband's drowning accident and how to harness the powers of Tevet to overcome life's challenges.  Ayala Hart then spoke from a Hashkafic point-of-view about Tevet being the month of Tov (good). To finish it all off, Rabbi Menachem Leibtag gave the Tanach perspective, re-examining Asara b'Tevet in light of the Menora of Zecharya.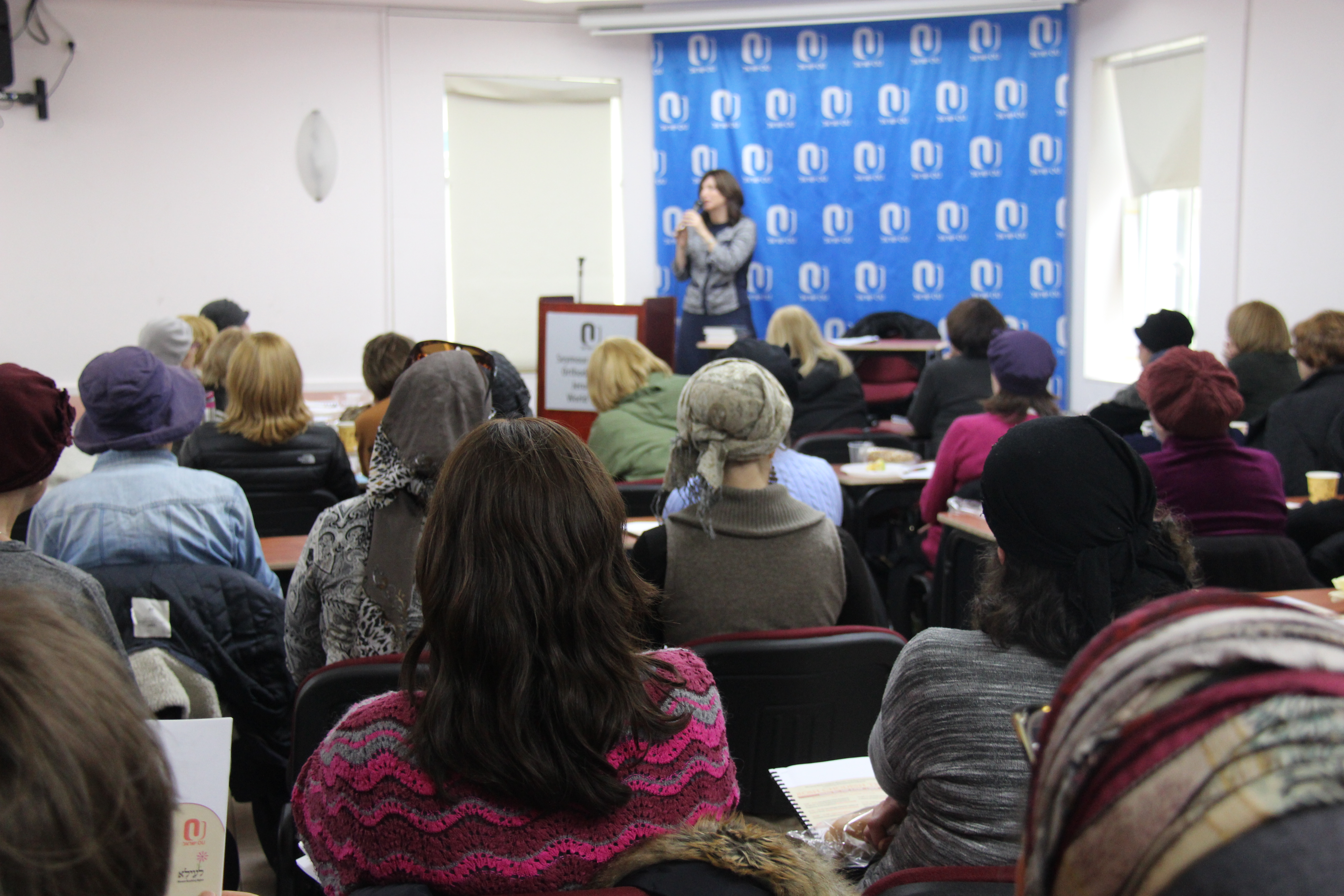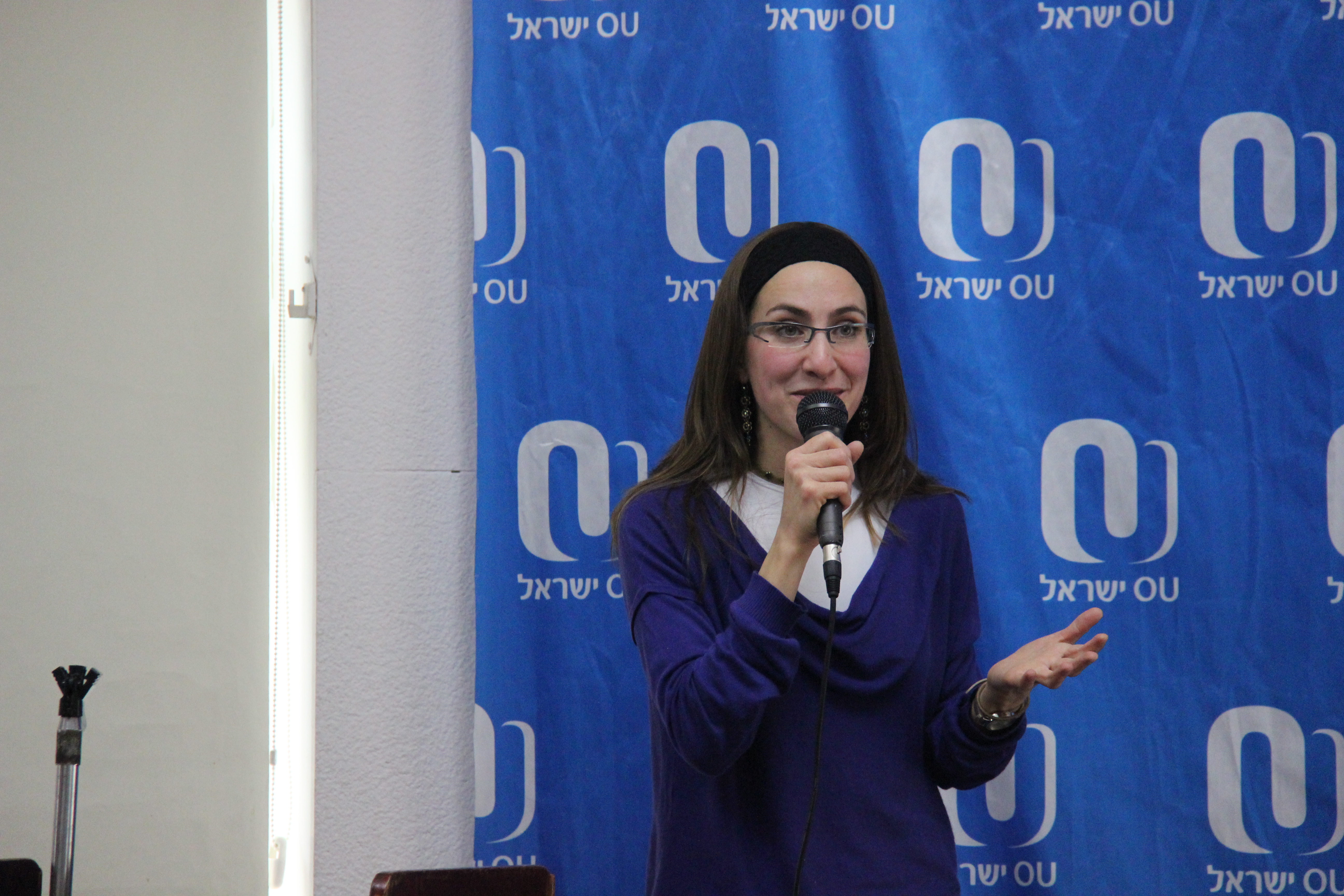 Women came out of the morning with a tremendous amount of knowledge and inspiration. As one of the participants commented, "The speakers were absolutely fantastic ~ scholarly, erudite and captivating! The drinks, sandwiches and snacks also contributed to an atmosphere of warmth and camaraderie. It is obvious that Mrs. Linda Pruwer-Brachfeld ע״ה was a very special woman to have all this scholarship be delivered in tribute to her memory".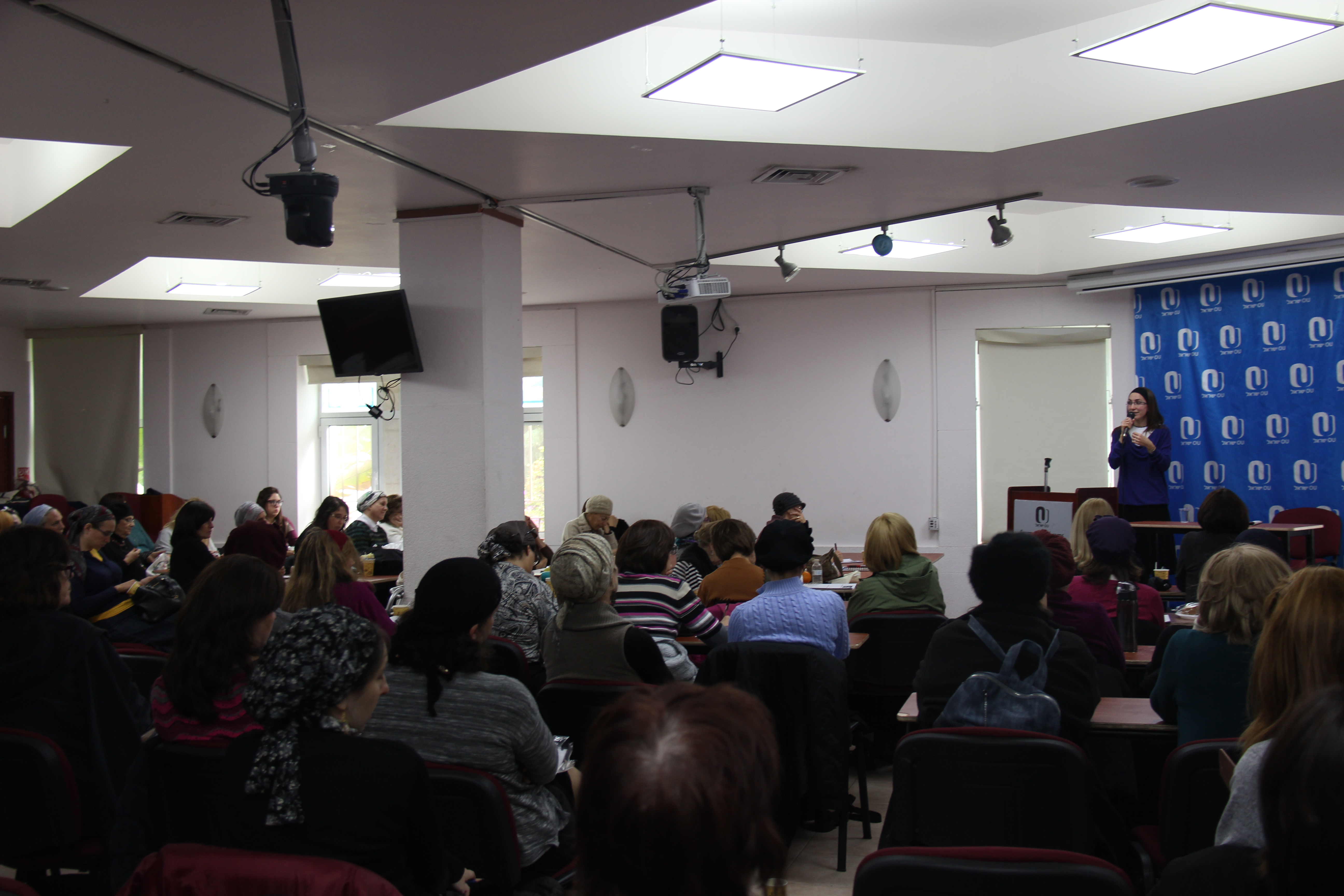 The next OU Israel Rosh Chodesh seminar will take place on Rosh Chodesh Shevat, 
Wednesday January 17th
. Stay tuned for details.
To view the video shiurim from Rosh Chodesh Tevet event click below: