What do personal growth, a Chabad farmer, and bug infestation have in common?
The OU Israel Rosh Chodesh Shvat learning seminar for women!
On Tuesday,Jan 16, OU Israel opened its doors to over 120 women of all ages and backgrounds for an intense and uplifting day of learning focused on the month of Shvat.
The program consisted of both textual and experiential learning. The day started off with two inspirational and textual shiurim about Tub'Shvat and personal growth given by two OU Israel veteran teachers, Shira Smiles and Shprintzee Rappaport.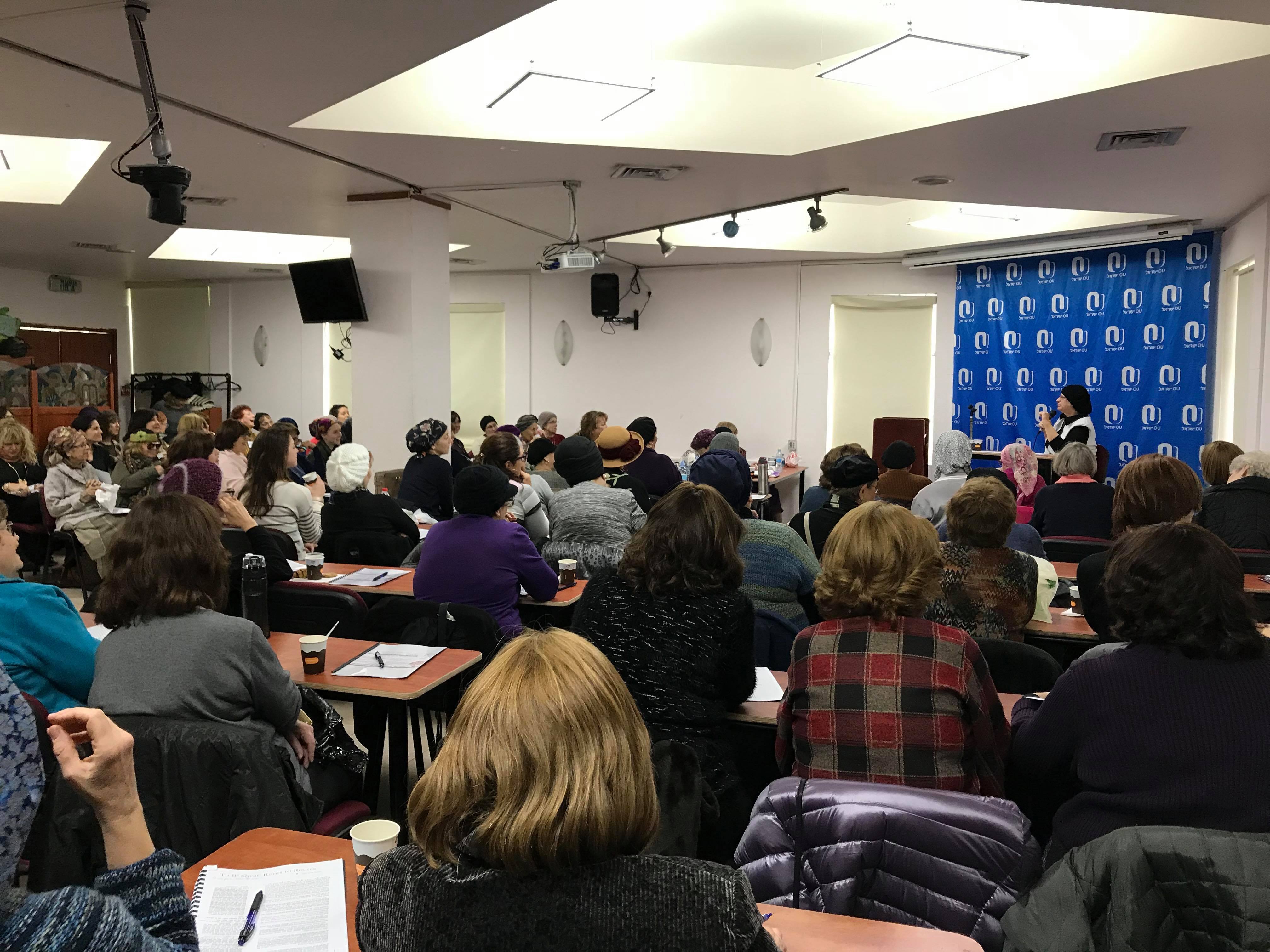 Over brunch, a Chabad farmer from up north described how farming has brought her closer to Hashem. She was phenomenal and the women really enjoyed her humorous and meaningful presentation (which included a slideshow of pictures from the farm).
This was followed by a very informative and hands-on shiur by Rabbi Yissachar Dov Krakowski, OU Israel Kashrut field representative, who explained to the participants which dried fruits need to be checked and showed them how to do so (each woman received her own fig and date to practice). The day concluded with the recital of Tehillim.
The women were so thrilled with the day and many commented that this was the best seminar yet.