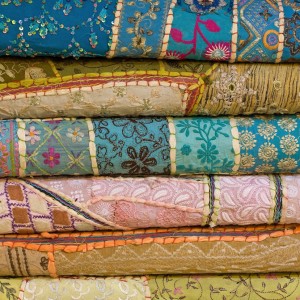 Welcome to the OU Israel Historic Mission and Adventure to India.  India is a  massive subcontinent with diverse terrain and varied population with something for everyone.  This unique Jewish tour of Jewish India is a combination of historical Jewish scholarship with sojourns to out of the way, unusual communities.  Amazingly this Asian land has hosted at least four distinct Jewish communities, and we intend to get to know each of them.
We will see Mumbai and its Bnei Israel and Baghdadi communities through the eyes of Jewish locals and experience a true Indian shabbat.  We will honor the memories of those killed in the terrorist attack in the Chabad house by having seudat shlishit in the rededicated room where it took place.  We will daven mincha in a Jungle synagogue of the Bnei Israel that is so far off the beaten track that it requires a boat ride and a bust to get to it.  We will be the first organized tour group to visit the distant villages of the Bnei Menashe, one of the ten lost tribes.  You will be the very first group to visit the only known entire Christian community in history who practices Judaism and wants to convert its 1500 members en masse.  We will spend Shabbat in Cochin, meet the remnants of that community and help make a minyan in a shul that has not see one since (most of )the community made aliyah in 1972.
This will be a one of a kind experience, sometimes entertaining, other times heartwarming, always fascinating, educational and inspiring.  It requires an inquisitive mind, willingness to be challenged, to forget the clock and routine and the understanding that the road less traveled offers difficulties but opportunities to see and encounter the unusual and the unexpected.
Get ready for an adventure. Join Drs. Ari Greenspan & Ari Zivotofsky and the OU Israel for a once-in-a-lifetime halachic adventure to the exotic and exciting country of India! Highlights of the trip include visiting villages of ancient Jewish communities, including the mysterious Bnei Israel community and members of the Bnei Menashe group. We will experience Shabbos in Jewish Baghdad and Mumbai, including visiting the Chabad house where the terrorist attack occurred in 2008. In addition , we will explore the beautiful Indian scenery, enjoy backwater boating,and  see the beautiful gardens and orchards.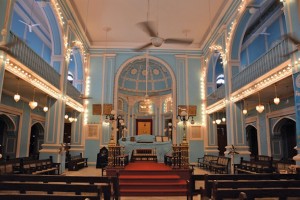 The entire trip is planned by local expert guides and the famous halachic adventure duo Ari & Ari. This will be the first time Ari & Ari will be guiding a full group on any of their halachic adventures.
For a number of years, Ari and Ari have been giving exciting presentations at the OU Israel Center of their Journeys around the world to hundreds of people at the OU Israel Center.  This time, we asked them to let us join them on one of their adventures instead of just learning about it through slide presentations and reading about it in the MISHPACHA magazine, said Rivka Segal, Director of the OU Israel Center program which is coordinating this trip.
"If you like Jewish history, interesting and exotic locales, high level scholarship and interesting lectures, this is the trip for you." said Dr. Ari Greenspan. "We will sing, daven, and spend Shabbat with these communities, some of whom have never had a group of Jewish visitors. This may be the last opportunity to experience these communities before they disappear forever."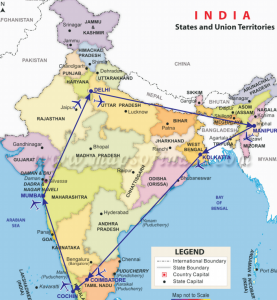 "The whole trip is not for someone who is looking to sit on a beach. We are going to be on the move," said Dr. Ari Zivotofsky.  "The focus is on halachic adventure. We will not neglect the India tourism aspect, but the focus is on halachic adventure."
"The communities in India that we will visit are so excited for us to come, even
more excited than we are to visit them!" said Rivka Segal.  "This is a tremendous opportunity to connect to Jews who desire a deeper connection with their people. It is our responsibility to help them grow."
"If you're an adventurer, this trip was made for you!"
The tour will take place from February 3rd– 16th. Information can be found at the OU Israel website, OUIsrael.org, by calling 718-506-9410,
and by emailing ouindia@ouisrael.org.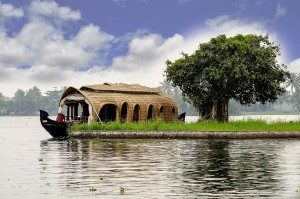 For more information click here